BaristaPro by IMS Precision Filter Basket - 18 grams (Double)
IMS-BPF-18
BaristaPro by IMS Precision Filter Basket - 18 grams (Double)
See More by IMS
Earn

135

Reward Points worth

CA$1.35

!
Return Policy
This item is an accessory and is subject to our return policy with a restocking fee
Description
Overview
The BaristaPro Filter Baskets by IMS are designed especially to promote an even extraction and avoid channeling.
To do this, they created a filter with a precise amount of holes -  661 to be exact - in the case of the double filter baskets or 269 for single shot baskets, that cover nearly the entirety of the basket. The diameter of the holes at 300 microns, is also larger than found in other similar filter baskets.
For use in 58mm Portafilters
Specs:
Body: Ø60mm
Number of holes: 661
Capacity: 18 grams
Material: AISI 304 stainless steel
Made in Italy
Questions & Answers
Customer Reviews
(16)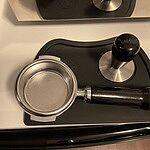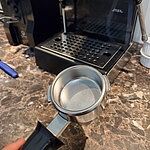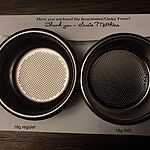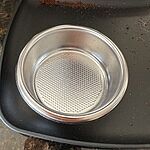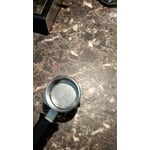 Worth every penny
It does a noticeably better job than the stock basket in terms of consistency of the shots as well as the quality of the espresso itself. I know taste...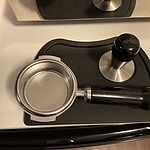 Reviewed on 6/1/2023 by Yu C.
Was This Review Helpful?
Worth it
Fits my gaggia classic pro perfectly
Has drastically improved the consistency of my shots
Great upgrade, great quality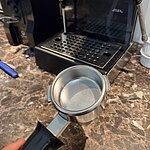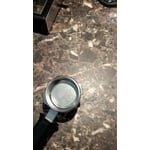 Reviewed on 1/21/2023 by Colin B.
Was This Review Helpful?
Fits 17 grams comfortably
I compared this with the 16g stock basket that came with my Bezzera BZ10. This IMS basket is 18g so I tried 18g first. It fits but it's a bit tight! S...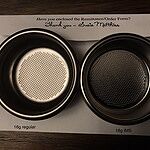 Reviewed on 3/21/2022 by Opal L.
Was This Review Helpful?
Nice upgrade.
I find my shots are more consistent and easier to dial in. Great product. As advertised.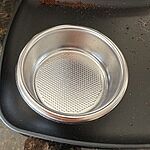 Reviewed on 3/10/2022 by Sebastien N.
Was This Review Helpful?
A Good basket for everyday use.
My new favourite basket as it is a noticeable upgrade in shot quality over the stock basket and also easier to dial in than the equivalent 18 gm VST b...
Reviewed on 12/19/2022 by Bruce K.
Was This Review Helpful?
Glad I made the upgrade!
I did a lot of research before buying the IMS, the VST was next on the list, but it seemed that the IMS had the edge on performance. It took a couple ...
Reviewed on 5/31/2022 by Wade K.
Was This Review Helpful?
It appears to be better
It appears to be better than the original but what do I know, I'm just a noob. Still, great all the same. Thanks.
Reviewed on 5/15/2022 by Darwin Z.
Was This Review Helpful?
A great upgrade from your stock basket
I use a Gaggia Classic Pro, this is a huge improvement over the stock basket. The quality of my shots has given me the results I wanted and expected f...
Reviewed on 3/31/2022 by Matt P.
Was This Review Helpful?
Great basket
For me, It was very easy to dial in coffee and get proper extraction and great taste with this basket. I have tried many brands of baskets, IMS Barist...
Reviewed on 1/16/2022 by Marc P.
Was This Review Helpful?
Do the job well!
I have it installed on my bottomless protrafilter (58mm) from Rocket. It works as intended and no complaints.
Reviewed on 1/5/2022 by Bruce T.
Was This Review Helpful?