1883 Toffee Crunch Syrup - 1l (Glass Bottle)
ACC-1883-TC-1L
1883 Toffee Crunch Syrup - 1l (Glass Bottle)
See More by 1883
Earn

51

Reward Points worth

CA$0.51

!
Fast Shipping
Ships Tomorrow if you order in 22 hours and 21 minutes
Return Policy
This item is classified as a consumable and is not subject to our return policy.
Description
Overview
Syrup Colour: Dark brown
Nose: Perfect combination of cocoa beans and rich caramel

Palate: Characteristic taste of Toffee Crunch, strong presence on the palate
Made With Pure Water From The French Alps
Free from artificial preservatives
Kosher Certified
Suitable For Vegetarians & Vegans
High Quality Glass Bottle
This barista flavouring syrup contains only natural extracts with no artificial flavourings, no fat and no cholesterol. Only fresh, pure water direct from the French Alps is used to create this wonderful product.
Please note: We cannot ship this item to the United States
Questions & Answers
Customer Reviews
(9)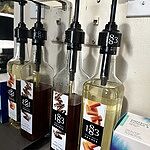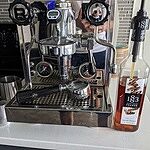 1883 syrups
Delicious and natural.
Makes my day every morning.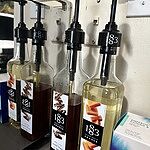 Reviewed on 6/14/2023 by Jason T.
Was This Review Helpful?
Tasty !!
The flavor wasn't what I was expecting when I tried it , the smell threw me off at first , but I have really grown to like it. It's like the...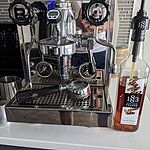 Reviewed on 1/14/2021 by Brian M.
Was This Review Helpful?
Great service
Great product and service. One small issue that was taken care of very promptly!
Reviewed on 12/6/2022 by Berkley S.
Was This Review Helpful?
1883 Toffee Crunch
Tastes great, will definitely buy it again.
Reviewed on 10/2/2022 by Michael S.
Was This Review Helpful?
Tasted great
Reviewed on 8/9/2021 by Eric B.
Was This Review Helpful?
Syrops
Great taste. Great quality. Delivery was well done and on time.
Reviewed on 2/26/2021 by Linda K.
Was This Review Helpful?
Another very good syrup from 1883
I don't know what a Toffee Crunch is but this syrup tastes of butterscotch caramel with a hint of cocoa. It has been the favorite of my dad and b...
Reviewed on 8/1/2020 by Benoit D.
Was This Review Helpful?
Just the right intensity
Nicely subtle, not too sweet nor too overwhelming a flavour. Works quite well to enhance your daily brews. Doesn't have an overly syrupy taste ei...
Reviewed on 2/27/2020 by Jeremy B.
Was This Review Helpful?
Not for me
Really do not enjoy any of the three flavors I bought, giving them away.
Reviewed on 11/24/2022 by Hannah L.
Was This Review Helpful?