Cafelat Robot - Manual Espresso Maker - Barista Version - Red
CL-ROBOT-R
Cafelat Robot - Manual Espresso Maker - Barista Version - Red
See More by Cafelat
Earn

1647

Reward Points worth

CA$16.47

!
Premium Care
Free additional warranty benefits
Quality First
This item is covered by our satisfaction guarantee.
Lovingly craft your espresso by hand, since nothing tastes more delightful than a sweet espresso shot pulled with your own force. With a meticulous workflow, and control at every step, really get into the morning ritual. Caffeinate yourself with care, and enjoy the best tasting espresso you'll create.
The Cafelat Robot is the solution to a fully manual espresso machine with no reliance on electricity. Rediscover the joy and simplicity of creating coffee with such daring complexity. With the ability to make espresso in any circumstance, the absence of electricity does not excuse a subpar coffee experience.
Description
Overview
The Robot is Cafelat's take on a manual espresso machine, with a cute, fresh design. Composed without any plastic or electronic components, you can be sure that this is a machine built to last a lifetime. Available in 4 different colours, it's sure to complement any setup.
Cafelat was founded by Paul Pratt. Not a stranger to the coffee industry, the concept of Cafelat was concocted in 2008 with like minded individuals. The objective being accessories for both the home and professional barista. Having achieved the mission, Cafelat has grown into an industry name, with adding more and more products to explore the world of coffee.

The Cafelat Robot is their take on a manual espresso machine. Able to create cafe quality shots with a lot of force, this machine is designed for the espresso enthusiast. With removable spouts, you have the option of a bottomless shot or able to split your shot with ease for another friend to enjoy. With sturdy construction and extensive testing, it's able to easily withstand 9 bars of pressure, and it's not until 14 bars of pressure are applied that you risk breaking the robot.

With optional accessories, the Robot is truly customizable. From the paper filters for simplified cleanup, to the pressurized basket for older or improperly ground coffee, the perfect cup is achievable.

Key Features:

Completely manual operation
2-in-1 portafilter (bottomless or spouted configurations)
Dose 12-18 grams of ground coffee
Yield of up to 45ml of espresso

Barista version includes the pressure gauge
Features
Completely manual operation - no electricity involved, making this an extremely eco-friendly espresso machine.
Barista version has the pressure gauge included to know exactly how much pressure you are exerting on your espresso.
Cafe Quality Espresso - the Robot has been designed to brew cafe quality espresso using freshly roasted, freshly ground coffee.
Pre heating not necessary with the portafilter. Enjoy perfectly hot espresso with a simple, no fuss workflow.
Frequently asked questions
(3)
What's Inside The Box
1 portafilter without the spouts installed
1 non-pressurized basket
1 stainless steel tamper
1 stainless steel dispersion disc
1 silicone mat
1 coffee measuring spoon
Warranty
Warranty: 1 year of parts and labour
Who provides the warranty for this product?: iDrinkCoffee.com is an authorized service centre for Cafelat
Premium Care Eligible: Yes! - This product includes our amazing Very Important Machine Service. Should your product require service during the warranty period we will pay for the shipping charges to ship the product to us. We will issue you a prepaid label and arrange for a courier to collect the package. Your machine will then be repaired by our skilled technicians and returned to you at our cost. With our Premium Care program your machine also gets priority service for the repair. All we ask is that you keep the original packaging material for safe transport.*

* Click here to get full details of the Premium Care program
Specifications
Tech specs and other details
Questions & Answers
Customer Reviews
(70)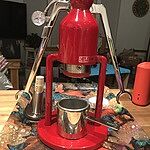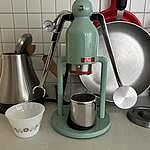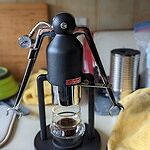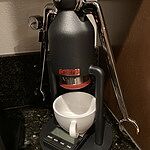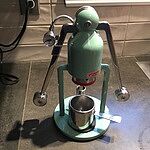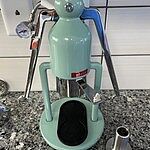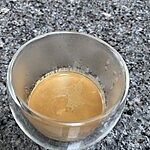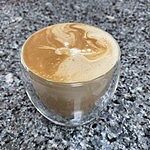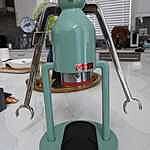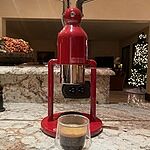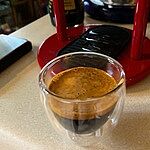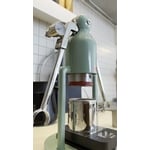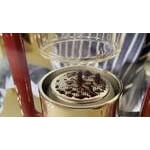 Cafelat Red Robot
Love this little machine. Even if it didn't make good coffee (while providing a decent bit of exercise) it's frankly adorable. I watched many of the d...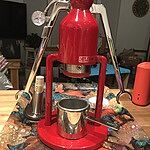 Reviewed on 11/29/2022 by Karen J.
Was This Review Helpful?
Great robot!
Excellent tool for making good espresso and getting a small workout along the way. If you grind too fine, it does get a bit hard to pull the shot. Oth...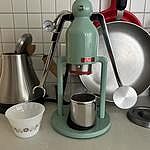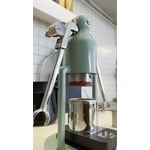 Reviewed on 1/27/2023 by Kevin C.
Was This Review Helpful?
Great manual espresso maker
Ingeniously-designed and unique-looking manual espresso maker. Even with less than ideal grounds, shots come out with some great, consistent flavour. ...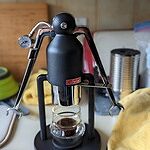 Reviewed on 12/6/2022 by Eric K.
Was This Review Helpful?
Excellent Espresso at Home
Simple. Elegant. Well made machine that produces great coffee. The process couldn't be more simple, and the results have been great.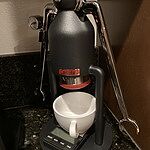 Reviewed on 10/23/2022 by Mark L.
Was This Review Helpful?
Great buy
I like my new rebot. I can now make great espresso with this low budget machine. I like the fact that it's small and easy to move on the counter. The ...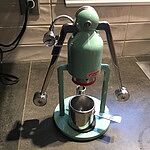 Reviewed on 10/21/2022 by Yvon M.
Was This Review Helpful?
The Robot Every Household Needs
Amazing and fun little machine. Surprisingly, I'm using it more than my Rocket because it's more fun and makes excellent - perhaps better - ...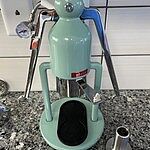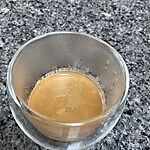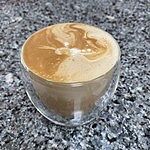 Reviewed on 9/14/2022 by Andrew G.
Was This Review Helpful?
Amazing little robot!
Makes delicious espresso with minimum fuss. Workflow not any more complicated than an semi-automatic, and best of all no start-up time to wait for mac...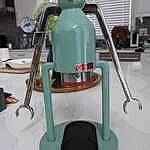 Reviewed on 8/20/2022 by Mun L.
Was This Review Helpful?
Little blue robot
I expected to like the robot - I LOVE it. Had some sink shots as I got used to the process but now I'm making consistently good espresso. Have re...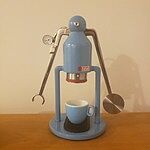 Reviewed on 3/22/2022 by Danielle H.
Was This Review Helpful?
LOVE IT!
I have been trying to decide on an expensive automatic espresso maker vs a lever machine for over 2 years. I have gone down a deep rabbit hole doing r...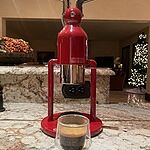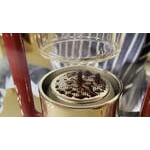 Reviewed on 1/24/2022 by Ken K.
Was This Review Helpful?
very nice, a few minor druthers
Once I cleaned and recalibrated my grinder, I started getting very good coffee with the robot. It's a small sturdy machine. I have not much counter re...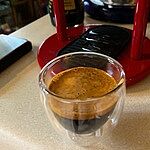 Reviewed on 1/19/2022 by Stanton L.
Was This Review Helpful?