Wiedemann Espressocover For Rocket Giotto
WIE-344114
Wiedemann Espressocover For Rocket Giotto
See More by Wiedemann
Earn

60

Reward Points worth

CA$0.60

!
Fast Shipping
Ships Today if you order in 0 hours and 39 minutes
Final Sale
The price of this item has been heavily reduced and it is a final sale. Once purchased no returns, exchanges or cancellations are allowed
Description
Overview
The Wiedemann EspressoCover® not only looks good, it also protects your machines from unsightly scratches. So they stay as beautiful as new, even after many years.
Each EspressoCover® is precisely customized for the respective machine model. So nothing protrudes and it fits perfectly to the recesses and water reservoirs of your machines.

Like leather. Only better.
Who doesn't love it - the beautiful feel of good leather. But there is more to the EspressoCover® than that. It must be easy to clean and also be able to cope well with high-temperature fluctuations
Handcrafted in Southern Germany by Wiedemann Manufaktur.
Questions & Answers
Customer Reviews
(3)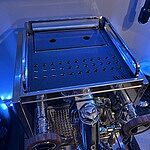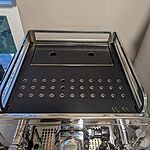 Looks good
This works well for looks and hiding the fine scratches from the cups stored on top! Win win…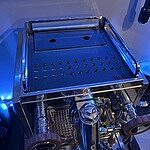 Reviewed on 3/28/2022 by Marko B.
Was This Review Helpful?
Perfect Fit
Strongly recommend this for your machine. The fit is absolutely perfect and it keeps the cup rattle down. They include just enough stickies to keep it...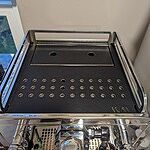 Reviewed on 2/12/2022 by Kyle F.
Was This Review Helpful?
Great Fit
Looks great and is a perfect surface to rest cups. Fit is awesome. Uses little stickers to attach if you want, which is not the best. Would be better ...
Reviewed on 9/18/2023 by Mark W.
Was This Review Helpful?