Safdie & Co. Barista Vintage Latte Glasses – Double Wall – Set of 2 – 475 ml
ACC-SC-BG03644
Safdie & Co. Barista Vintage Latte Glasses – Double Wall – Set of 2 – 475 ml
See More by Safdie & Co
Earn

66

Reward Points worth

CA$0.66

!
Fast Shipping
Ships Tomorrow if you order in 34 hours and 47 minutes
Return Policy
This product is in the Glassware & Pitchers category and is not subject to our return policy.
Description
Overview
High Quality
The Barista Vintage Latte Glasses from Safdie & Co are made from hand blown borosilicate glass. Hand blowing from high quality makes these double walled glasses thinner, lighter and capable of withstanding thermal shock. They are also scratch and break resistant.
Double Walled
The double walled design not only looks absolutely stunning, but makes the cups comfortable to hold and able to maintain your coffee's temperature - whether hot or cold - for much longer.
Dishwasher, Microwave, Oven and Freezer safe
Material: Glass
Colour: Transparent
Capacity: 475 ml
Questions & Answers
Customer Reviews
(3)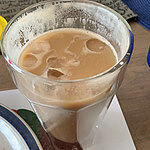 Perfect! 👍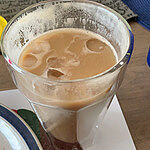 Reviewed on 6/10/2021 by Melanie O.
Was This Review Helpful?
Great customer service!
I ordered two sets of these glasses as well as a larger size. Glasses in two of the three sets had defects. I contacted customer support at iDrinkCoff...
Reviewed on 8/13/2023 by Deborah C.
Was This Review Helpful?
Love them!
These are great. Love the quality and look.
Reviewed on 5/3/2023 by Eric B.
Was This Review Helpful?