Filter Reviews
5 star rating

4 star rating

3 star rating

2 star rating

1 star rating
Good choice for decaf coffee cup size
Review by Aaron T. on 24 Mar 2020
review stating Good choice for decaf coffee cup size
The Mexican SWP Decaf is a nice all around coffee. I was able to smell and taste the chocolate under tone (which is nice if you like to add milk / cream to your coffee). I made both an espresso and a six ounce coffee. I think the Mexican SWP Decaf is better suited to a cup of coffee than to an espresso shot. Both tasted full and balanced, however there are better choices for espresso (but nothing wrong with trying out an espresso now and then if your primary use is for coffee cup size). Finding reasonably good swiss water process decaf beans is hard compared to choosing among the abundance of regular coffee beans. For decaf coffee sippers, this is a good find. With appropriate grind (grind your own beans for best flavour), the beans can be used in several coffee methods (espresso, aero press, french press, drip filter). Enjoy the Mexican SWP Decaf after dinner and not worry about caffeine keeping you up! 5 stars for coffee cup size, 3 to 3.5 stars for espresso shot size.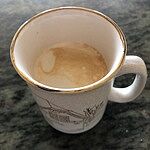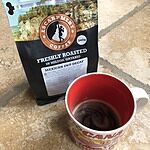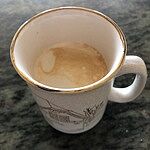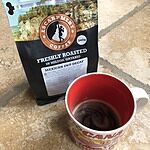 Favourite Decaf
Review by John E. on 24 Jun 2020
review stating Favourite Decaf
I've tried all of the decafs from idrinkcoffee and this is my favourite.
Smooth, mellow, decent crema, works well as a straight shot or in milk-based drinks, often had a slightly sweet aftertaste which is very nice.
It was easy to dial in and the grind setting and recipe/flavour profile remained consistent for the whole bag. (17.5g in 35-37g out in 30-33 seconds at 92c)
Best decaf yet
Review by Mathieu L. on 23 Apr 2020
review stating Best decaf yet
Very good and robust flavor
Packaging issue
Review by Lucian C. on 3 Apr 2020
review stating Packaging issue
I recently bought 3 bags of espresso coffee, ground. I was pleased the order arrived so quickly and with your communication with me while the package was in transit.

I am very unhappy, however, with your packaging.

I normally transfer my ground coffee immediately into glass mason jars. I waited about a week and a half to do it this time. While loosening the coffee in the bag, ground coffee spewed from the ziplock opening.

This means the bag was open the whole time, the coffee degrading from exposure to the air.

The ziplock opening must have seemed like a cool feature when you were selecting your packaging, but it is too easy for the seal to be broken. It would be much better, in my opinion, to use conventional coffee bags that fold down and are held in place by tabs. Old-school, but effective.

If I order from you again, I will ask that you package the coffee differently or double bag it.
Sebastien L.
5 star rating
Awesome decaf for the evening
Review by Sebastien L. on 7 May 2020
review stating Awesome decaf for the evening
I wasn't sure about decaf in my espresso machine at first, after a few evenings, it's in my routine every night, really creamy and you can taste the undertone of chocolate. Definitely gonna get some more.