Magister Stella Professional PID Espresso Machine
SA-MAG-SP-B23
Magister Stella Professional PID Espresso Machine
See More by Magister
Earn

5697

Reward Points worth

CA$56.97

!
Premium Care
Free additional warranty benefits
Quality First
This item is covered by our Premium Care Program.
Description
Overview
We at iDrinkCoffee.com wanted to offer our customers something special. A fantastic machine at a great price; we found one.

iDrinkCoffee.com is very proud to introduce the Stella Professional from Magister Sistema Caffe. The Stella has an E61 group head with a heat exchange boiler so you can steam and draw espresso at the same time, no burn steam and hot water wands, a Sirai (commercial) pressurestat, a chrome stainless steel body, a drained vacuum breaker valve and it is ETL listed.  The latest version adds PID temperature control making the Stella Professional PID an amazing value or money.

Magister Sistema Caff S.r.l. was founded in July 1997; their main aim is to design and build high quality and reliable espresso coffee machines. Magister gained a relevant position on the market thanks to a rapid and strong growth, with an increasing appreciation of its machines all over the world.
FEATURES

PID
The Magister Stella now comes standard with a PID device. This digital controller allows you to change the boiler temperature while greatly improving overall temperature stability whilst also eliminating the need for the added step of a cooling flush usually demanded by heat exchanger espresso machines. The PID comes in handy when brewing specialty coffees to bring out their flavour by testing at various temperatures.
E61 Group Head
The Stella has the very famous E61 group head which has been the golden standard for high end espresso machines for over 50 years. An E61 group head is heated using a thermosyphon system that circulates water through the group head keeping it very hot. The grouphead is controlled by raising the lever that activates the vibration pump and opens the group solenoid valve to deliver coffee. Once the desired quantity is reached, lower the lever to stop brewing
Heat-Exchanging Boiler
The Magister Stella is fitted with a 1.3 liter copper boiler with heat exchanger system. That means you can steam milk and extract espresso at the same time. High 1300-watt heating element is controlled by a thermostat to maintain a constant temperature.
Stainless Steel Housing
The Magister Stella is housed in a highly durable and very beautiful stainless steel case.
Vibratory Pump
The Magister Stella boasts a powerful vibratory pump rated at 15 BAR of pressure to extract maximum flavor from the coffee beans.
3-Way Solenoid Valve
The three-way solenoid valve relieves pressure and sucks out the water in the grouphead when you've finished extracting your espresso. This means the portafilter (handle) can immediately be removed, re-filled with coffee and replaced to quickly start with next brew cycle.
No Burn Steam & Hot Water Wands
The machine is equipped with no burn steam and hot water wands that can be manipulated without worry about scolding your hands. Also, milk doesn't stick to a dual-walled steam wand as much as to a regular.
Automatic Water Refill
The boiler of the Magister Stella comes with an automatic water-refill feature that allows uninterrupted supply of scrumptious espresso, americano, cappuccino, caffe latte and much more.
Accessories
The Stella Professional comes with a detailed instruction manual, dual spout portafilter, 2-cup filter basket, 1-cup filter basket, plastic scoop and plastic tamper.
What's Inside The Box
Dual Spout Portafilter
Single and Double Filter Baskets
Plastic Scoop and Tamper
Warranty
Warranty: 1 year of parts and labour
Who provides the warranty for this product?: iDrinkCoffee.com is an authorized service centre for Magister
Premium Care Eligible: Yes! - This product includes our amazing Very Important Machine Service. Should your product require service during the warranty period we will pay for the shipping charges to ship the product to us. We will issue you a prepaid label and arrange for a courier to collect the package. Your machine will then be repaired by our skilled technicians and returned to you at our cost. With our Premium Care program your machine also gets priority service for the repair. All we ask is that you keep the original packaging material for safe transport.*

* Click here to get full details of the Premium Care program
Questions & Answers
Customer Reviews
(87)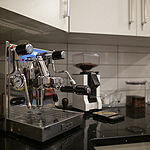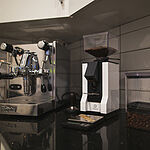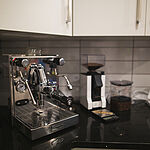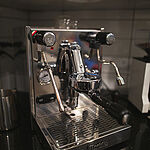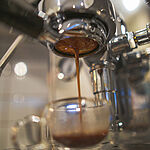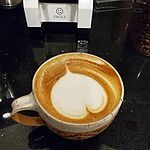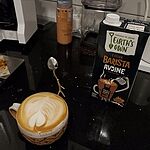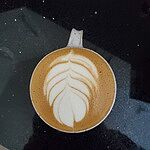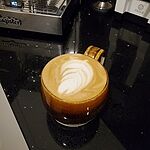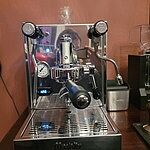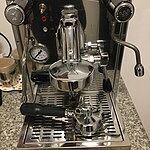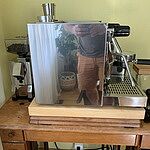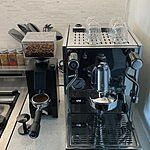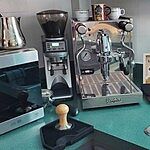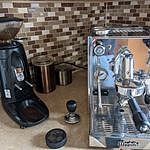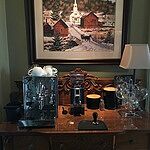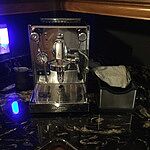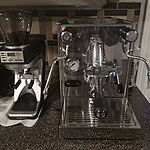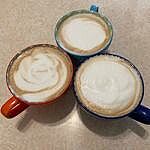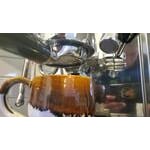 Stella Pro PID - First espresso machine and loving it!
This is my first espresso machine. For the price point and being a heat exchanger with a PID seemed like an absolute steal vs other e61 machines. It m...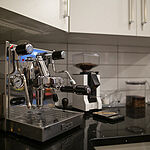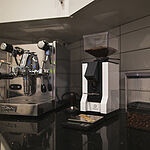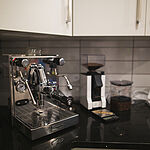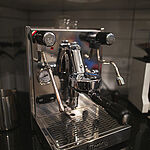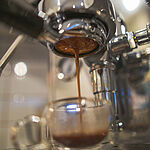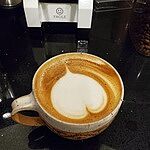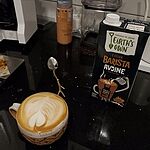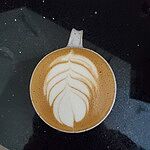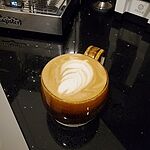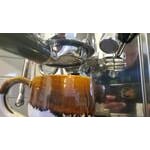 Reviewed on 1/25/2022 by Justin P.
Was This Review Helpful?
Magister Stella Pro PID
I am new to the espresso game but after doing a bunch of research I landed on the Stella Pro. I was impressed with all of the included features at suc...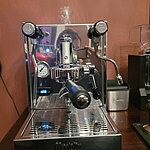 Reviewed on 12/13/2021 by James F.
Was This Review Helpful?
Very happy with everything: fantastic
Very happy with everything: fantastic service and beautiful espresso coffee machine.
Thanks!
Reviewed on 12/5/2021 by Drago P.
Was This Review Helpful?
Although I've only used it
Although I've only used it for a few days now, it's brilliant! Tons of steam power and I love the e61 group head. Makes great micro foam and espresso....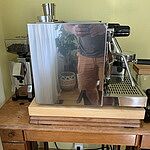 Reviewed on 9/11/2021 by Robert W.
Was This Review Helpful?
Great upgrade from the Breville Barista Express.
After using an automatic machine for years, the Magister machine is a big upgrade! It's easy to use and maintain with a little research. The qual...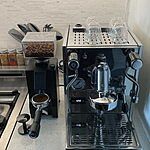 Reviewed on 8/3/2021 by Jamie E.
Was This Review Helpful?
My Dream Machine
Have been making coffee for many years, original machine was a Mokita Crema, then got a Quick Mill with the Dosamatic feature. Coffee was good, but no...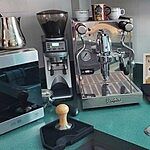 Reviewed on 3/14/2021 by Jean L.
Was This Review Helpful?
I had been using a
I had been using a Rancilio Silvia for four years and thought it was time to consider an HX machine. I did my research on line and decided that the Ma...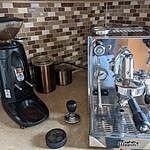 Reviewed on 3/12/2021 by Brian D.
Was This Review Helpful?
First let's say that our
First let's say that our introduction to espresso machines by Colin was wonderful! He explained how espresso machines worked from the starting point u...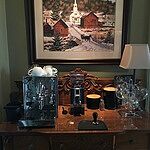 Reviewed on 3/11/2021 by Tammy C.
Was This Review Helpful?
Évaluation Magister Stella
Très belle apparence. Facile à apprivoiser. Le cadran qui indique les bars facilite l'ajustement de la mouture du café et les autres paramètres. Une f...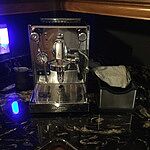 Reviewed on 3/5/2021 by Rjean F.
Was This Review Helpful?
Good Machine with Good Price
Good machine with good price. compared with other heat exchange machines and decided to buy this one. Thanks to the sales people in the iDrink Coffee ...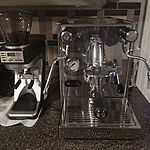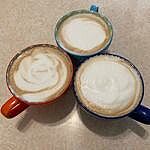 Reviewed on 1/6/2021 by Yang L.
Was This Review Helpful?