Filter Reviews
5 star rating

4 star rating

3 star rating

2 star rating

1 star rating
Auction lot Frevo
Review by Bob S. on 5 Apr 2020
review stating Auction lot Frevo
This is really good coffee. Very flavorful experience! Try some. You won't be disappointed!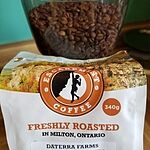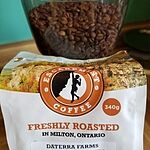 Unusual but amazing flavour
Review by David S. on 28 Jun 2020
review stating Unusual but amazing flavour
So I was wondering why this coffee is so expensive. After having savoured my first week of this unusual satisfying flavour I completely understand the cost factor.I prepare the coffee with a fresh grind every morning and use my aero press to extract all the flavour without any bitterness. Mind you I think this coffee would taste great using any preparation method. The coffee is fruity in nature and smells like red wine. It has overtones of blueberries and raspberries while still maintaining a strong but not overbearing traditional fine coffee flavor. I have drank many high end coffee's and I would rank this coffee as one of my all time favourites due to its unusual flavour composition and amazing delivery. Try it you will not be disappointed.
Auction lot frevo
Review by Lisa A. on 5 Jun 2020
review stating Auction lot frevo
This coffee smells like wine and tastes like fruit. Definitely a tasty very special treat.
My favorite coffee!
Review by Cher on 15 Dec 2019
review stating My favorite coffee!
Fruity, winery and floral tastes match perfectly! It displays a fresh after taste and lets me feel like in a garden. That's why this coffee made the barista win WBrC, even if it is not Gesha... Love it!