Bezzera BZ10P Espresso Machine + Eureka Mignon Silenzio Grinder - Matte Black
FS-1-EZ--CG-EU
Bezzera BZ10P Espresso Machine + Eureka Mignon Silenzio Grinder - Matte Black
See More by Bezzera
Earn

5997

Reward Points worth

CA$59.97

!
Premium Care
Free additional warranty benefits
Quality First
This item is covered by our Premium Care Program.
Description
Overview
The BZ10 builds upon the legacy of Bezzera. Its large heat exchange boiler allows for back to back professional quality espresso and milk based drinks, but its smaller countertop footprint means it will fit spaces more efficiently.
Luigi Bezzera is the original creator of Espresso. Invented in 1901, it wasn't until 1906 that the original espresso machine was shown in a public setting at the Milan International Fair. Now 4 generations later, Bezzera still continues to innovate on what was created over 100 years ago with modern designs for the modern home.

Premium features can be seen in all parts of the machine. The joystick controls that Bezzera is so incredibly fond of allows you to harness your machine's steam boiler easily. The simplicity of this machine having a pressurestat for the heat exchange boiler means it's easy to use with very little choices to have something go wrong. This machine has continued to keep classic designs while bringing them into a modern light.

If you're someone who enjoys their milky drinks, the BZ10 is a machine that will give you professional quality drinks that can compete with your local cafe. Its large water tank means you won't need to spend a lot of time refilling your machine. The heat exchange boiler is going to provide lots of steam for all of those back to back drinks. It will automatically refill your boiler with water from the tank, which means there's no interruptions to your workflow.
Key Features:

1.5L Heat Exchange Boiler
BZ grouphead
Vibratory Pump
Joystick control
Traditional Italian design
---
The Silenzio is everything the Facile offers with added style. Simply adjust the grind to the right size using its precise, infinite adjustment dial, activate the switch using your portafilter, and with an added mechanical timer the grinder will stop automatically based on your programmed setting.
"Eureka has been a leading company in designing and manufacturing modern and elegant coffee grinders since 1920". No other manufacturer offers the same combination of performance and quality design as Eureka. The Mignon Silenzio is a sleek espresso grinder that will bring a touch of Eureka's modern elegance to your home coffee bar. With 14 different colours to choose from, you'll be able to match your kitchen or spice things up a little with something unique.

The Silenzio, like the Facile, has been designed specifically for espresso. It's faster, quieter, and more compact than most other grinders at this price point, and provides a fluffier grind too. In addition to what its younger sibling the Facile offers, the Silenzio has a built-in mechanical timer. Using the grey dial on the side, you can program the switch to run between 2 and 14 seconds, or set it to manual mode. Simply press the switch with your portafilter to begin grinding, and it will stop automatically based on your timer.

On top of its incredible grind quality, the Silenzio, just like the rest of the Mignon lineup, is remarkably quiet. Perfect for early risers and light sleepers alike.

What's Inside The Box
Machine:
Double Portafilter
Tamper
Blind Basket
Grouphead Brush
Detailed Manual
Grinder:
User Manual
Portafilter fork
250 gram bean hopper
Warranty
Warranty: 2 years of parts and labour
Who provides the warranty for this product?: iDrinkCoffee.com is an authorized service centre for Bezzera
Premium Care Eligible: Yes! - This product includes our amazing Very Important Machine Service. Should your product require service during the warranty period we will pay for the shipping charges to ship the product to us. We will issue you a prepaid label and arrange for a courier to collect the package. Your machine will then be repaired by our skilled technicians and returned to you at our cost. With our Premium Care program your machine also gets priority service for the repair. All we ask is that you keep the original packaging material for safe transport.*

* Click here to get full details of the Premium Care program
Questions & Answers
Customer Reviews
(38)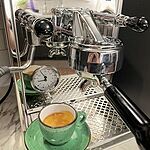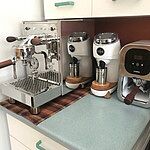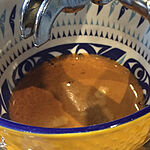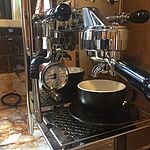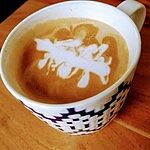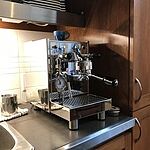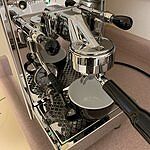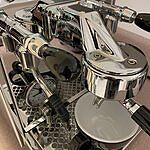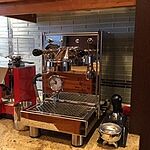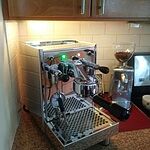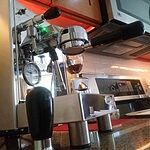 As solid as a tank!
I've had my BZ10 for almost two weeks now and I'm extremely happy with this machine. Coming from a single boiler Gaggia, I wanted stable temperature, ...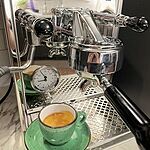 Reviewed on 11/1/2022 by Michael K.
Was This Review Helpful?
Fantastic
The BZ10 is a very reliable and easy to use. Straight forward. This is my first espresso machine. I wanted something that is easy to use with no bling...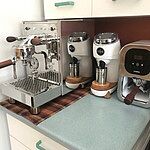 Reviewed on 3/1/2022 by Pierre B.
Was This Review Helpful?
Timeless functional art...
Fantastic machine although it is as much a piece of 'art' as it is a machine . It is hand-built with all parts made in-house in their Milano...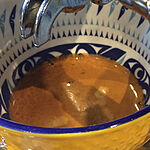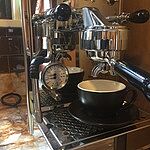 Reviewed on 2/17/2021 by Frank R.
Was This Review Helpful?
My husband and I tried
My husband and I tried Breville earlier but we were not happy with it's performance. We decided to purchase bz 10 and could not be more happy wit...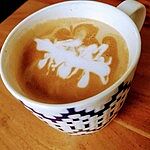 Reviewed on 2/16/2021 by Huma T.
Was This Review Helpful?
Bezzera BZ10P Espresso Machine
In addition to the Espresso machine, I purchased the Mignon Specialita coffee grinder. Both products are solidly built and perform as expected. I am ...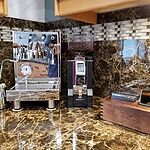 Reviewed on 2/11/2021 by Jean B.
Was This Review Helpful?
Perfect Milanese style and professional results.
I'm pleased to introduce you to our ladyship Bianca Maria Visconti, duchess of Milan. (yes, wife and I like this machine so much we have given her a n...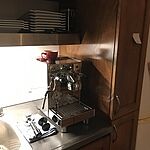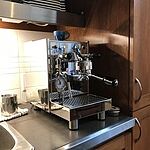 Reviewed on 12/14/2020 by Martin B.
Was This Review Helpful?
A Beautiful Machine
This is such an incredible espresso machine!! It has a very sturdy build, and I can tell that with proper care, it's going to last me decades. T...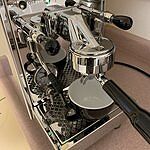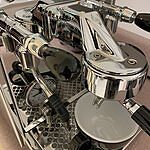 Reviewed on 11/28/2020 by Joseph B.
Was This Review Helpful?
Very good purchase! It's a
Very good purchase! It's a ritual every morning to prepare a grest cappucino. Very fast delivery from I drink coffee. Thank you team.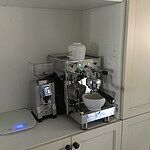 Reviewed on 11/5/2020 by Louise P.
Was This Review Helpful?
Bezzera BZ10P
I bought this for my wife. She was truly impressed with the ease of operation and the professional quality of the beverages produced. It heats up in l...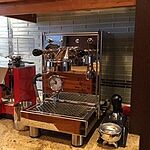 Reviewed on 10/18/2020 by Lauralee J.
Was This Review Helpful?
Have wanted a Bezzera for
Have wanted a Bezzera for at least 10 years and with work at home it was finally time to buy. Do not regret my decision. The BZ 10 is a perfect fit f...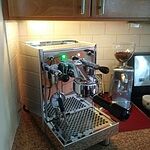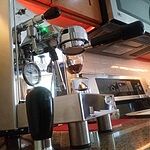 Reviewed on 10/12/2020 by Claudia Z.
Was This Review Helpful?